What's the buzz on Twitter?
RJ Marquez
@
KSATRJ
BREAKING: Spurs legend and 4-time champion Manu Ginobili is returning to franchise in front office role. Ginobili has been named Special Advisor to Basketball Operations. He will focus on the development of players on and off the court…Manu. Forever.
#KSATsports
#GoSpursGo
pic.twitter.com/NDyzsqMdR2
–
12:24 PM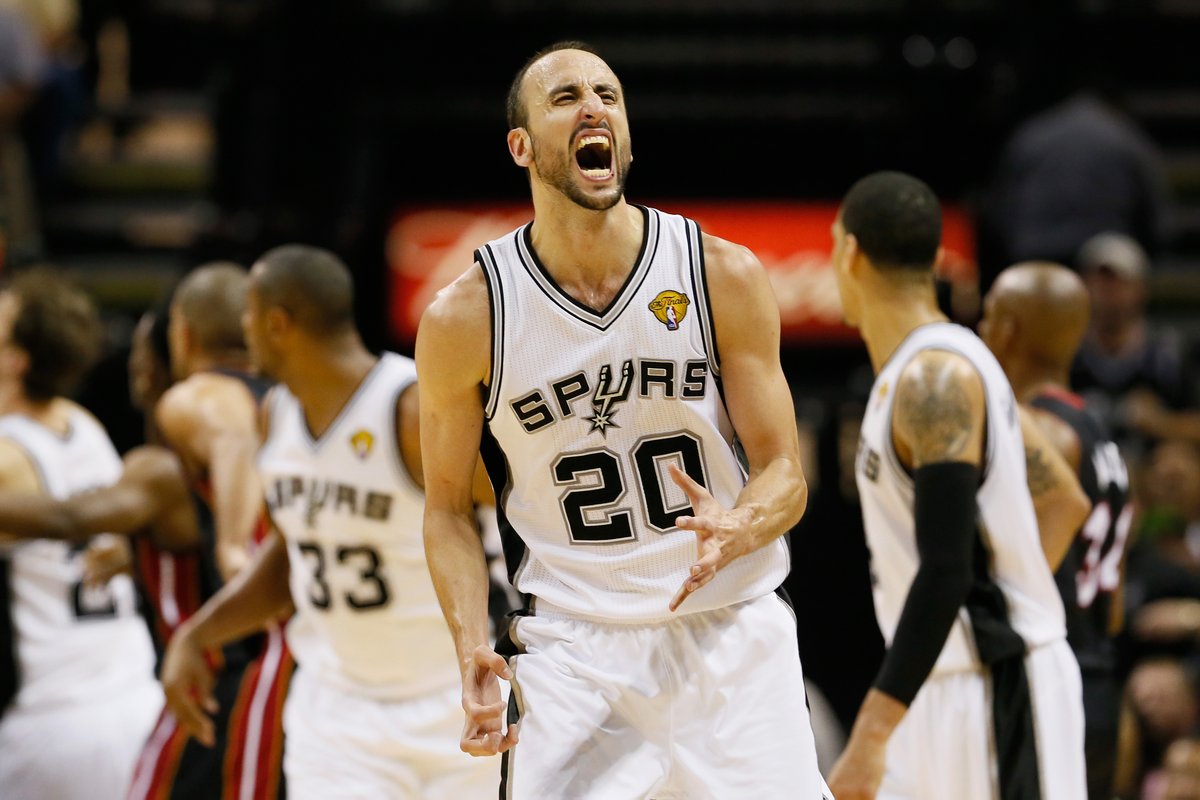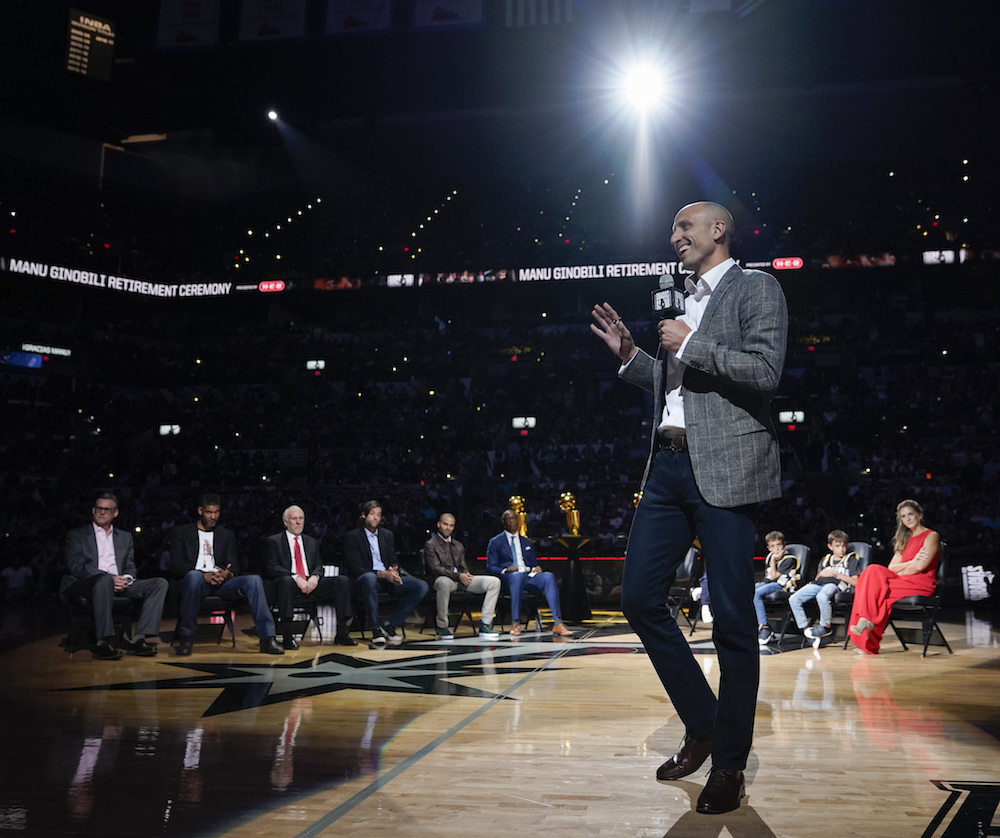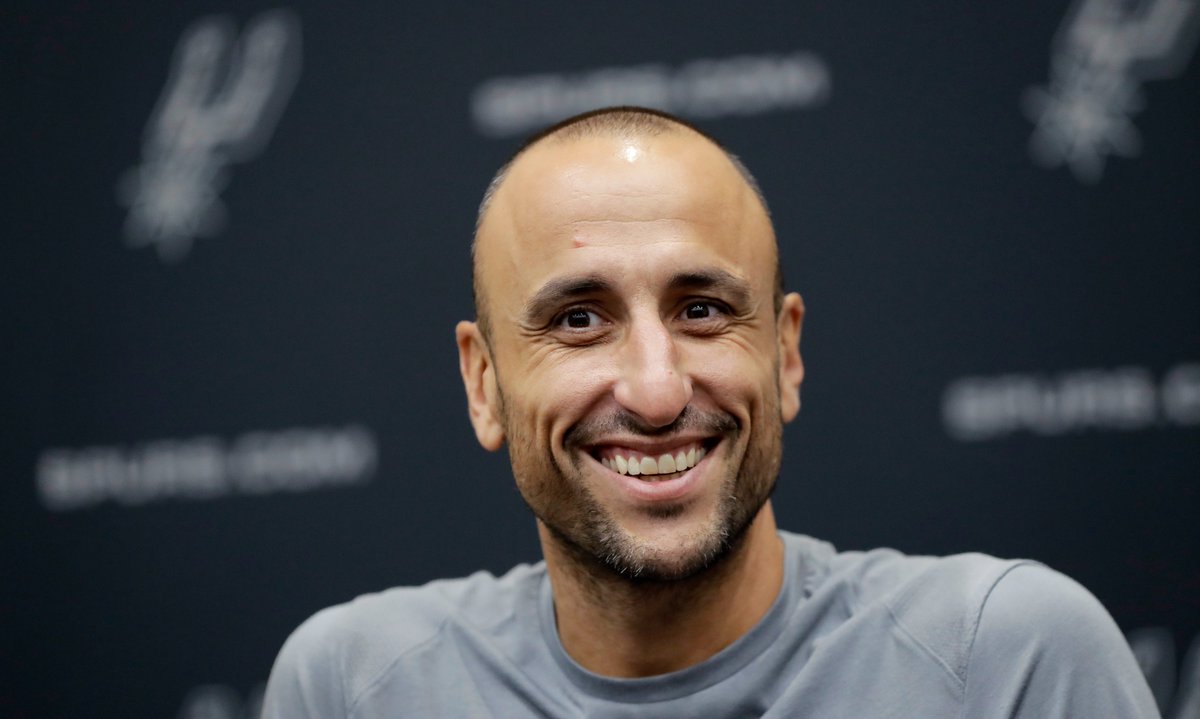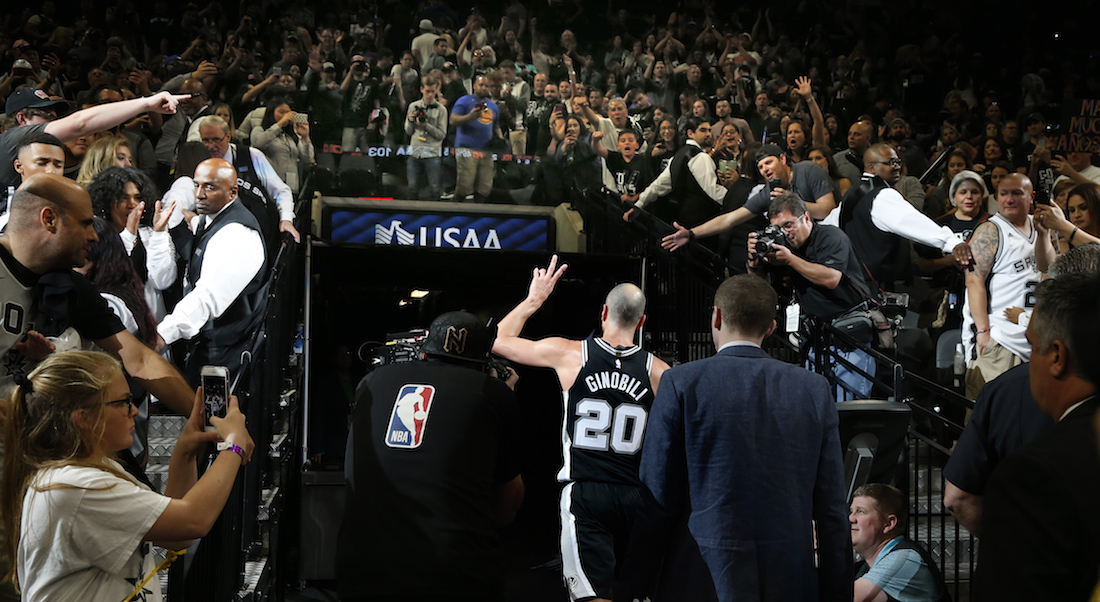 Tom Orsborn
@
tom_orsborn
Pop & RC Buford have wanted Manu back in the fold for awhile. His presence and the tutelage he will offer are huge pluses for the organization as it transitions into a new era. –
12:10 PM


Marc Stein
@
TheSteinLine
The Spurs have just officially named Manu Ginobili as a special advisor in basketball operations … one of 15 additions or promotions (all listed below) for the organization.
More NBA goodness coming soon today here:
marcstein.substack.com
pic.twitter.com/Hy58u5K8g3
–
12:08 PM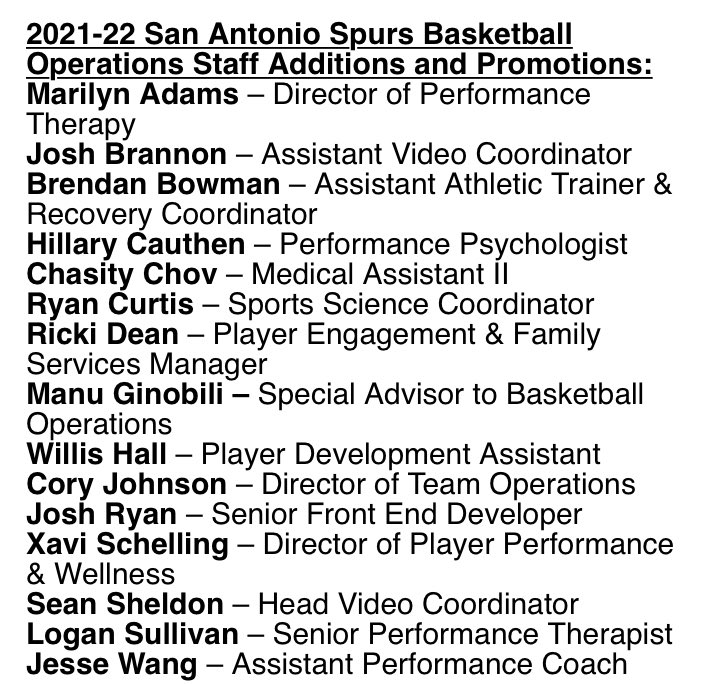 Tom Orsborn
@
tom_orsborn
Manu wants to keep his return low key, so no interviews or hoopla of any sort. In fact, the news came in a press release that detailed many other staff "additions and promotions." The news about Manu wasn't mentioned until the third paragraph. –
12:07 PM
Michael C. Wright
@
mikecwright
In a series of promotions announced today by the Spurs, here's an interesting one: Manu Ginobili has been named Special Advisor to Basketball Operations. –
12:05 PM
Tom Orsborn
@
tom_orsborn
Manu Ginobili is back with the Spurs, the club just announced. His role will be special advisor to basketball operations, meaning he will help the players with their development on and off the court. –
12:04 PM

Tim Reynolds
@
ByTimReynolds
The Spurs announced 15 hires today and tucked in there, the ninth name in the press release is, oh, yeah, Manu Ginobili. Classic Spurs, man! –
12:02 PM
Adrian Wojnarowski
@
wojespn
ESPN Sources: Manu Ginobili is returning to the San Antonio Spurs as a special advisor to basketball operations. Ginobili will take on a player-centric role that's focused on the development of players on and off the court. –
11:54 AM