What's the buzz on Twitter?
Noah Levick
@
NoahLevick
Day 3 action from Sixers camp.
Dan Burke instructing the defense, working on showing on ball screens.
pic.twitter.com/FdZyqQexrW
–
1:18 PM
Ben Anderson
@
BensHoops
John Stockton has been teaching Trey Burke about shots since he's been in the league.
pic.twitter.com/vMwoOtRZSP
–
2:51 PM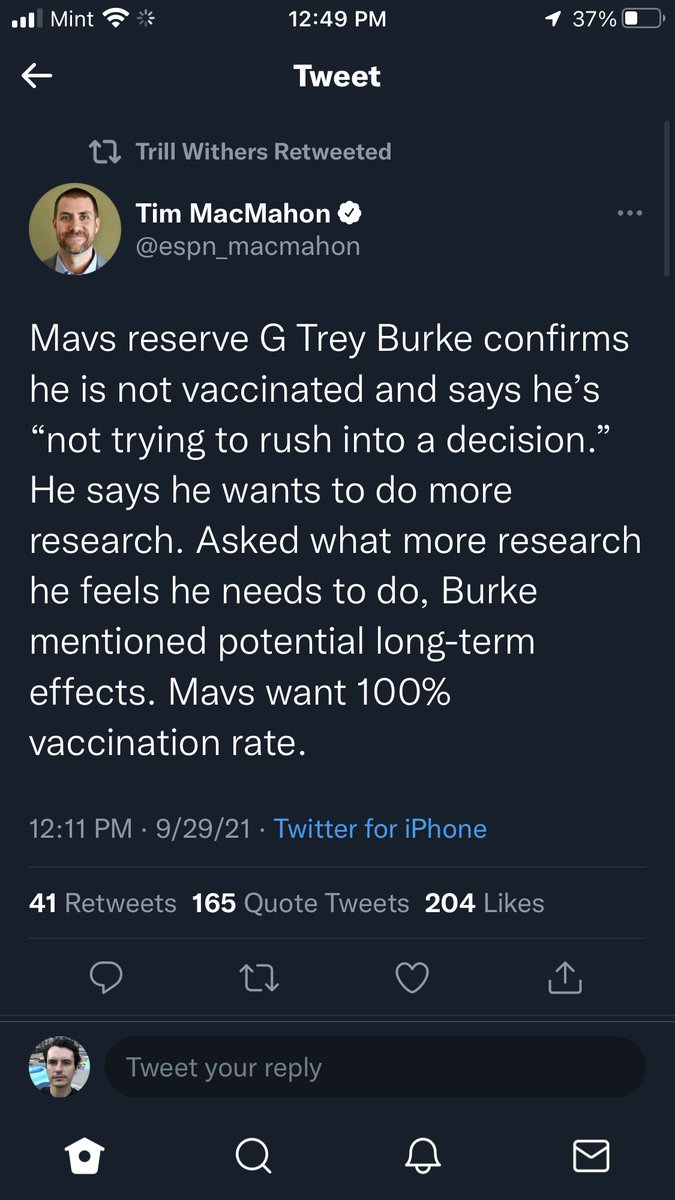 Chuck Cooperstein
@
coopmavs
Mavs guard Trey Burke says he has not been vaccinated. He contracted CoVid19 right before he got to the Bubble in Summer of 2020 –
2:13 PM

Tim MacMahon
@
espn_macmahon
Mavs reserve G Trey Burke confirms he is not vaccinated and says he's "not trying to rush into a decision." He says he wants to do more research. Asked what more research he feels he needs to do, Burke mentioned potential long-term effects. Mavs want 100% vaccination rate. –
2:11 PM
Rich Hoffman
@
rich_hofmann
Dan Burke handled some of the defense concepts yesterday. Dave Joerger is going through offense today.
pic.twitter.com/kvbbSPU12y
–
1:18 PM