What's the buzz on Twitter?

Chris Fedor
@
ChrisFedor
#Cavs
Ricky Rubio, stepping in for the injured Collin Sexton, has helped Cleveland storm out of the locker room at the start of the third quarter. Rubio up to 17 points on the night. Has canned back-to-back 3-pointers. –
7:26 PM


Joe Gabriele
@
CavsJoeG
Good one shaping up in New York – Knicks up, 57-56, at H; CLE, 46%FG, 6-18 3pFG, 17asst on 22FGM; 7 ties, 13 lead-changes so far; Mobley, team-hi 12pts, 5-7FG, 3reb, stl; Rubio, 11pts, 4-8FG, 2-2 3ptFG; Rubio, Sexton (8pts), Garland (7pts) – 4asst apiece.
pic.twitter.com/0HfhmbuwsQ
–
7:12 PM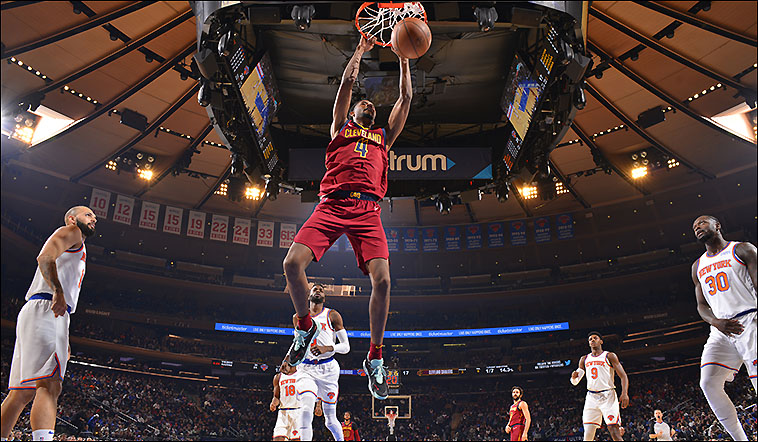 Duane Rankin
@
DuaneRankin
Mikal Bridges called Kevin Huerter "Red Velvet" as he has red hair.
All part of big-time 2018 class with those two, Luka, Trae, Ayton, MPJ, Shai, Jaren Jackson Jr., Miles Bridges, Sexton, Robert Williams, Shamet and more.
Timeout
#Suns
. Up 17-15. McGee is back on bench.
#NBA75
–
10:28 PM