What's the buzz on Twitter?
Michael Singer
@
msinger
Jamal Murray just hopped on IG live and gave
#Nuggets
fans a promising update.
"I can't hoop yet, but I feel great."
Murray's pre-game workouts have been ramping up lately. –
12:46 PM
Michael Singer
@
msinger
The two most engaged "fans" in this game are Nikola Jokic and Jamal Murray. Both of them have been yelling out defensive coverages, standing after threes and talking to the coaching staff throughout. They've also been slowly inching closer to each other on Denver's bench.
pic.twitter.com/ucdYLez9Pr
–
10:01 PM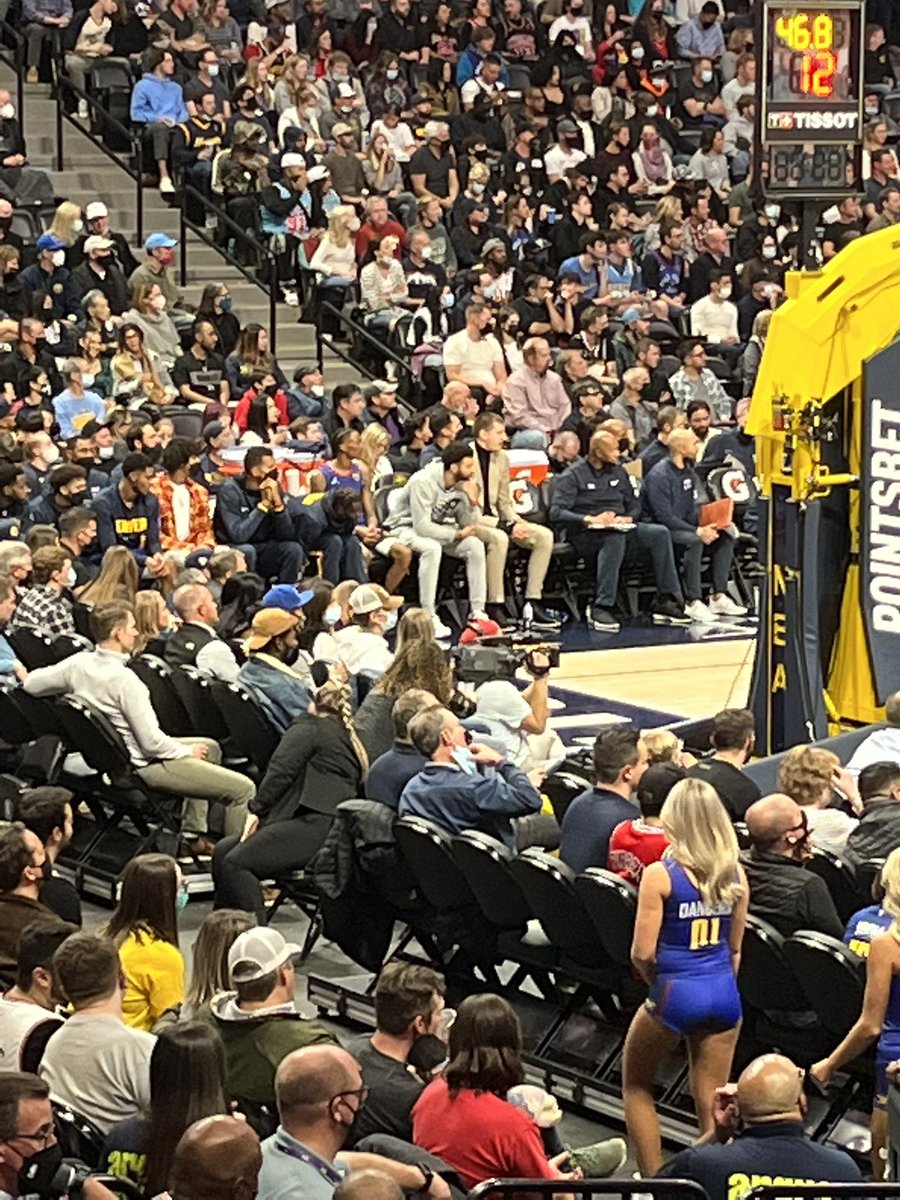 Harrison Wind
@
HarrisonWind
Aaron Gordon comes out on fire tonight. 8 early points, 3 rebounds, a dunk and blocked a Derrick Jones Jr. shot at the rim. He has a great spirit to him early. The first two players off the Nuggets' bench to greet their team at that timeout: Nikola Jokic and Jamal Murray. –
9:22 PM
Harrison Wind
@
HarrisonWind
Jamal Murray walked up to David Adelman while Nikola Jokic was at the free-throw line just now and said something to him — then Adelman signals Monte Morris to take a foul. Nuggets then call timeout. Wonder if it was Murray who made the call to get Jokic out of the game. –
11:07 PM

TJ McBride
@
TJMcBrideNBA
Michael Porter Jr. (low back pain), Zeke Nnaji (R ankle sprain), and Jamal Murray (L knee injury recovery) are all out.
Will Barton (low back pain) is doubtful. –
5:23 PM