What's the buzz on Twitter?


Ryan McDonald
@
ryanwmcdonald
Has this photo made its way to Twitter? Anyway, Ricky Rubio and some fans
pic.twitter.com/gXetWBjvKQ
–
9:23 PM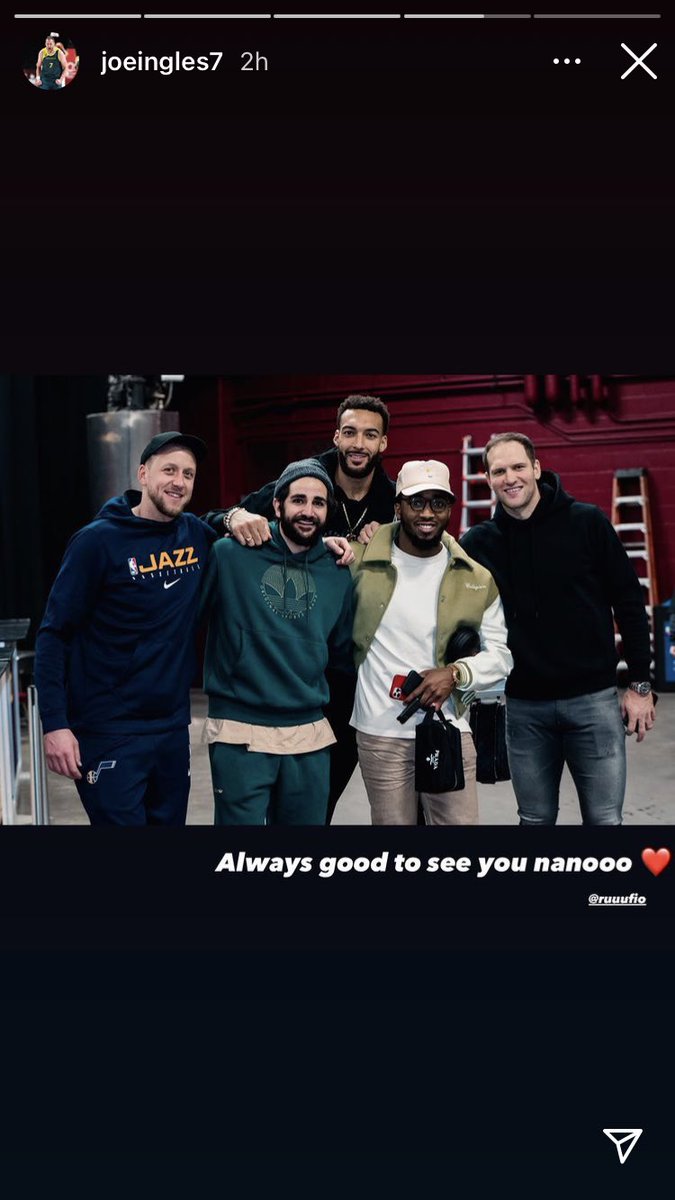 Joe Gabriele
@
CavsJoeG
For
#Cavs
: Garland, second straight 30+ game, 31pts, 11-19FG, 5-8 3ptFG, 5asst, 4stl; Allen, 7th straight dbl-dbl, 17pts, 11reb, 3blk, 2stl; Rubio, 15pts, 4reb, 2asst; Mobley, 14pts, 12reb, 3asst, huge 4Q blk; Cedi, 11pts, 4-7FG, 5reb, 4asst, 2stl. –
5:50 PM
Kelsey Russo
@
kelseyyrusso
Cedi Osman willing the
#Cavs
back into this game with his steal and then two threes.
Then Ricky Rubio just tied the game at 97 each. Cavs outscoring the Jazz 15-6 here in the fourth. 8:42 left in the game. –
5:23 PM
Andy Larsen
@
andyblarsen
Jazz had a 15-point lead… and then the Cavs go on a 10-0 run. A couple sloppy plays (easy OReb putback for Markkanen, that Conley turnover), a couple unlikely threes (Okoro, Rubio). –
5:20 PM
Eric Walden
@
tribjazz
Bickerstaff said the biggest benefit of having Ricky Rubio is that his willingness to accept a bench role "allows me to hold everyone accountable. … He's a starting PG in the NBA — on a good team. If he's willing to do that, there's no reason for anyone not to sacrifice." –
1:52 PM
Rather than a buyout, Rubio bought in on the Cavs. The result is a budding renaissance in Cleveland, with Rubio at its core. "I'm good, happy here,"
he told The Athletic after the Cavs lost, 109-108, Sunday to the Utah Jazz, one of the best teams in the league, in a game they trailed by as many as 15 points early in the fourth quarter. Rubio, who finished with 15 points, was on the court for Cleveland's fourth-quarter run that gave the Cavs a chance to win. -via
The Athletic
/ December 6, 2021