What's the buzz on Twitter?
Derek Bodner
@
DerekBodnerNBA
Outside of Grant Riller (shoulder), the Sixers have a clean injury report, which is a pretty rare occurrence. Only entries other than Riller are the guys in the G League (Aaron Henry, Paul Reed, Jaden Springer) and Ben Simmons (you know). –
1:10 PM

Sam Quinn
@
SamQuinnCBS
Correct me if I'm wrong, but nobody reported that Dame wants a trade yesterday, right? There was definitely speculation, but the reporting was on him wanting an extension and Ben Simmons.
So… today's kind of a strange day to come out so firmly and say "I don't want a trade." –
4:21 PM


Ky Carlin
@
Ky_Carlin
Looks like Ben Simmons "likes" of playing with Damian Lillard #Sixers
pic.twitter.com/k7A16MUUUL
–
1:08 PM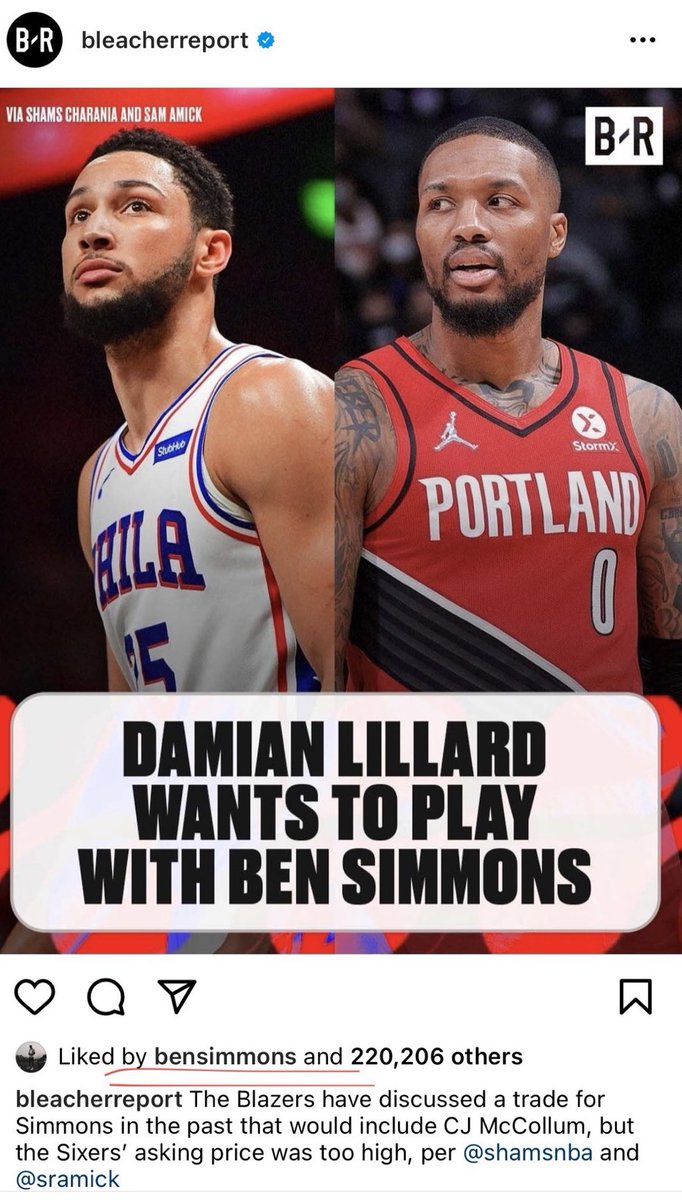 Michael Lee
@
MrMichaelLee
If the 76ers let this season ride out without trading Ben Simmons for someone who can help Joel Embiid win right now, it should be considered organizational malpractice. PHI has to do all that it can to avoid letting some stalemate result in them squandering these dominant years. –
9:59 PM
Adi Joseph
@
AdiJoseph
A hypothetical trade for a hypothetical world:
Ben Simmons
for
Terry Rozier, P.J. Washington and Mason Plumlee
The Hornets get to build off a super-exciting trio of Simmons, Ball and Bridges. The 76ers immediately plug their three biggest needs and can seriously contend. –
8:44 PM