What's the buzz on Twitter?
Bobby Marks
@
BobbyMarks42
Earlier this week on Kyrie Irving
I thought that question would have been addressed in mid-February.
Obviously the situation has changed.
pic.twitter.com/G17EUjUqbA
–
5:09 PM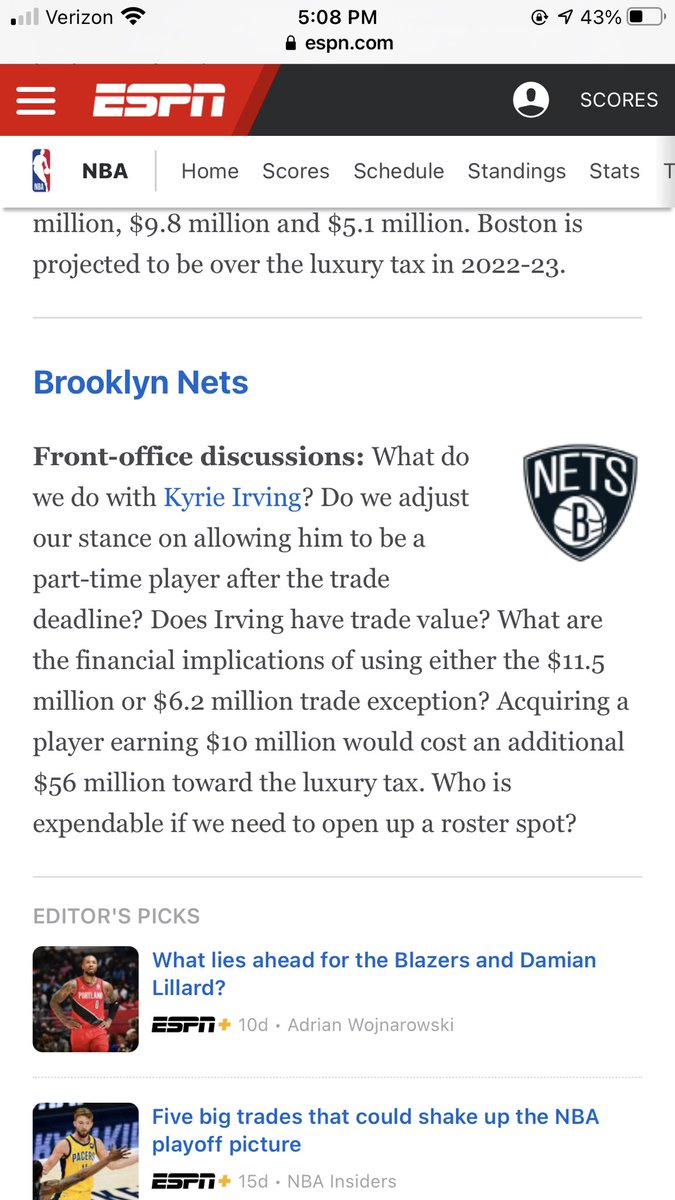 Keith Smith
@
KeithSmithNBA
What happened to the Nets leaders being adamant that Kyrie Irving be a full-time player or nothing? Now they are all "fully supportive".
Way to stick to your decisions. –
5:08 PM
Brady Hawk
@
BradyHawk305
The Nets are gonna purposely try to fall below a 4 seed to have the Kyrie Irving advantage over home court advantage in the playoffs –
5:07 PM

Marc Stein
@
TheSteinLine
Before the Nets actually close in on getting Kyrie Irving back, they list ELEVEN players out — including Kevin Durant — for their next game against the Magic.
More NBA from me:
https://t.co/LGN9cVpeGP
pic.twitter.com/3SeVwz6gZF
–
5:04 PM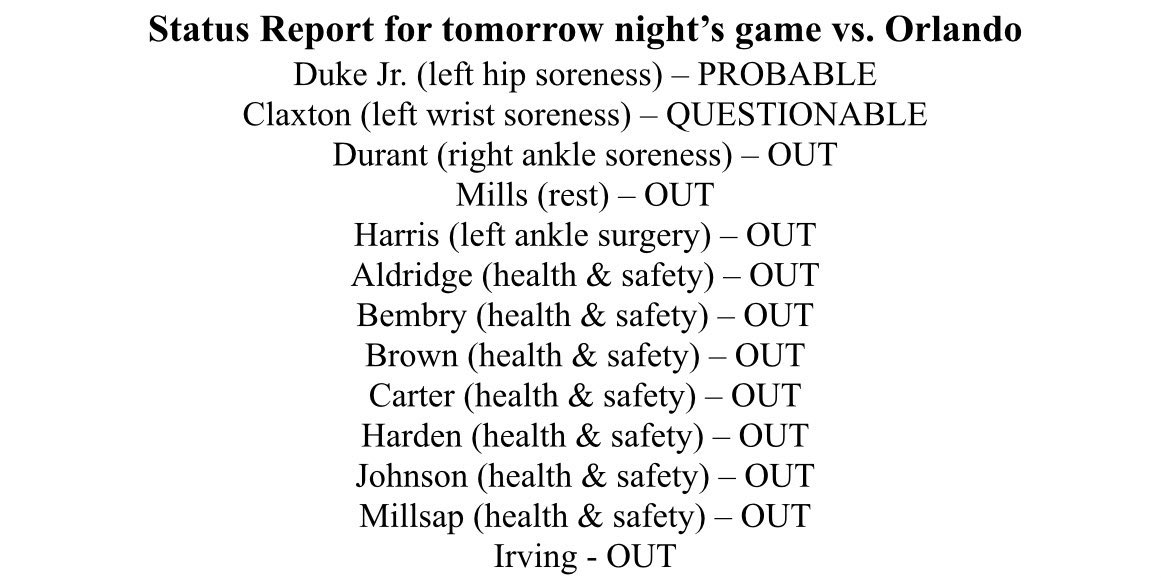 Shams Charania
@
ShamsCharania
Just in: All-NBA star Kyrie Irving has started process to return to the Brooklyn Nets, sources tell
@TheAthletic
@Stadium
. Irving is ramping up, has begun team COVID-19 testing, and his season debut date is still to be determined. –
5:00 PM
Dave Early
@
DavidEarly
"Coming up on [cable sports debate show], why the Sixers miss Ben Simmons more than the Nets miss both Kyrie AND James Harden!" –
8:43 PM