Basketball runs in Dereck Lively's blood. It just took him a while to feel the game coursing through his veins.
"At first, he didn't even want to play sports," his mother, Kathy Drysdale, says. A 1,000-point scorer in her college days at Penn State who briefly played professionally in Europe, Drysdale was coaching AAU ball in the Philadelphia area when Dereck was young. When she moved back to Central Pennsylvania when he was 7, Drysdale told her son she wanted him to be more active. "I'm like, Why don't you go play basketball with your friends? He said, I don't want to play basketball, Mom. That's your sport."
But Drysdale kept nudging, and eventually, Lively figured it out. "He was like, Oh, OK, I'm taller than everybody," she says. "He was having fun."
Now 17 and, at 7-2, still taller than just about everybody, Lively seems to be having a blast. Balancing hard work with a growing skill set and love for the game, he's developed into many scouts' pick for the No. 1 player in the 2022 class. He solidified his position atop the senior class rankings last summer when he had a chance to show off all the work he'd put in over the previous year. "I really tried to embrace the challenge of getting better during the pandemic—developing my range, being more versatile in my post moves, being able to guard anybody 1 through 5," he says. "I'm really focused on making sure my game is as well-rounded as it can be."
Even as the game has evolved in recent years to favor big men who can play anywhere on the floor, there still aren't a lot of 7-2 dudes with the athleticism and skill set to do it at an elite level. Lively already looks like one of the exceptions, displaying an ever-expanding game at both ends for his Westtown (PA) School and Team Final AAU squads. Mom remains an inspiration and guiding force. "He still asks me to this day, I need to go into the gym and shoot, Mom, will you look at my shot?" she says. Lively can look to recent Westtown alums like Mo Bamba and Cam Reddish who have blazed the trail from the small eastern PA prep school to the NBA.
He'll have even more examples to follow in the fall when he suits up at Duke, where he's the gem of what looks like the best recruiting class in the country. "It was really about building relationships and seeing what was the best fit, and definitely part of the thought process was schools that can prep players for the NBA," Lively says. "Watching Jayson Tatum, Brandon Ingram, Zion [Williamson], RJ Barrett, Cam, all their games developed further when they were at Duke. It seems like when you're around the best players, you're going to end up being the best player you can be."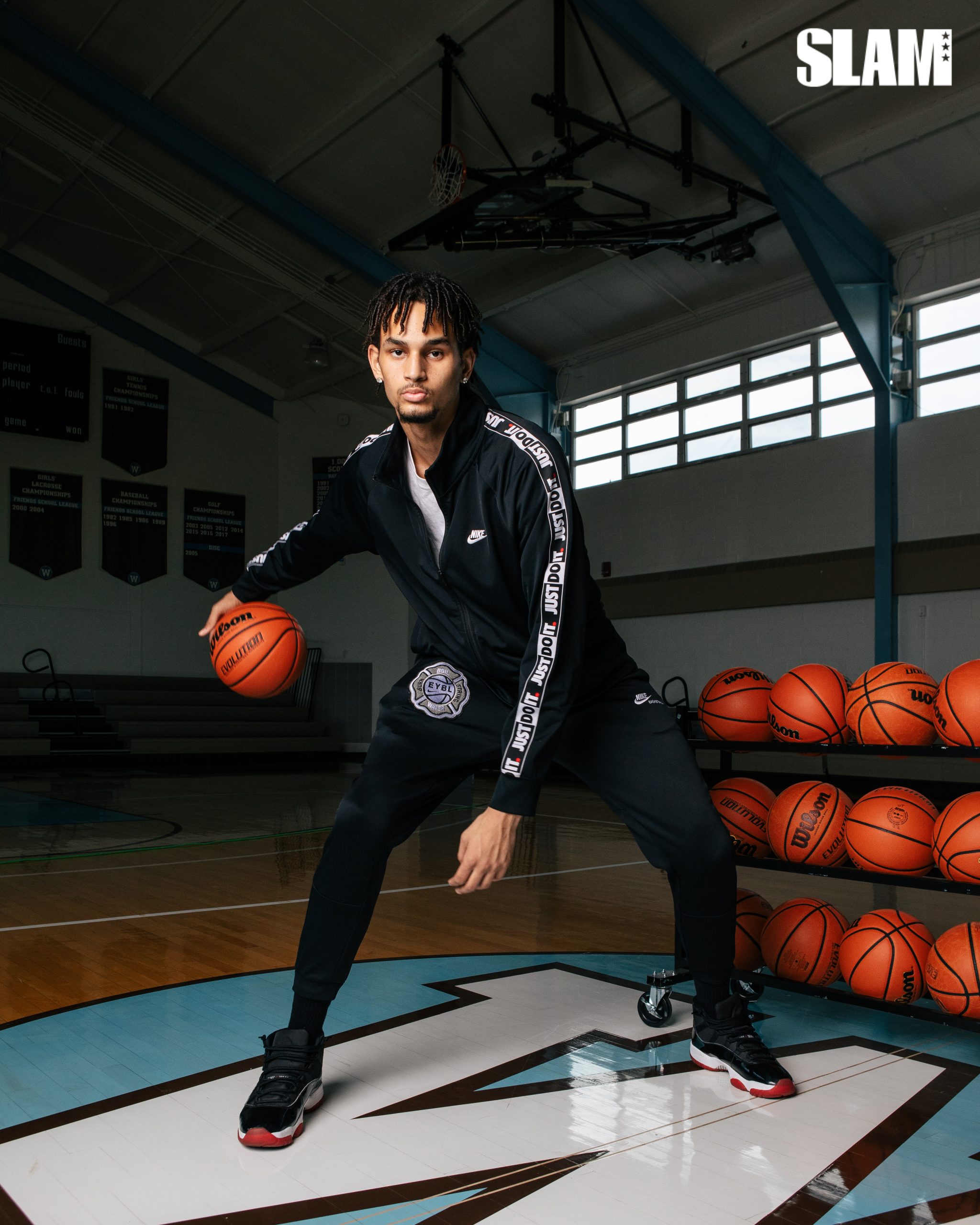 Beyond those Blue Devils, Lively cites NBA standouts like Anthony Davis and DeAndre Ayton as the sort of versatile bigs whose games he admires and borrows from. The next challenge is joining them. Even as he focuses on closing his high school career with championships and McDonald's and Jordan game invites, he can't help but imagine his own professional future. His mom, who spent more than a decade working for the Philadelphia 76ers, references a well-known slogan to describe how the family is keeping its priorities in order.
"He has trusted the process the whole time, and it's brought him a lot of success," Drysdale says. "You have to continue to develop and work. He has to finish his senior year, then he's got his year at Duke, and then we'll see what happens after that. He's pretty level-headed and pretty humble, and one of the big things he understands is, don't put a lot of pressure on yourself, continue to trust the process, and things will continue to fall into place."
---
Portraits by Jonathan Lewis
The post No. 1 Ranked Senior Dereck Lively is Ready to Reach For New Heights at Duke appeared first on SLAM.